Wine Tasting and Adult Conversations
Wednesday, March 2, 2016
6:00pm - 8:00pm
It's all about Adult Conversations!
Come join us for wine tasting, appetizers and a light-hearted exploration of sensitive topics!
Adult children have an immense responsibility for not only raising their own children, but also helping their parents as they age. From technology to healthcare to finances, everything changes as we get older.
Jen Mulder, fee-only financial planner, will offer practical tips on how to tactfully raise the question of financial health with your parents.  Learn how to recognize early signs of dementia and proactive steps you can take to protect your loved ones from fraud.
Talking about sex won't get you pregnant...and talking about death won't kill you. Birgitta Kastenbaum will explain why it is important to talk about our beliefs and wishes for aging, illness and dying. Get tips on starting the conversation, important questions to ask, and the 12 action items to include in your NO PANIC File. Find out how you can support yourself and your loved ones in challenging times of life transitions.
Do your parents struggle to send photos, navigate Facebook or check email? Nancy Spear has immense experience in helping older adults successfully learn and operate all this new-fangled technology! And she can help you to help them. Take a frustrating experience and turn it into an opportunity to connect with your loved ones. Nancy will help you to get started.
You won't want to miss these presentations. Seats are limited, so don't delay!
6:00 - 6:30 Mingle
6:30 - 6:45 Introductions and wine tasting
6:45 - 7:30 Speakers
7:30 - 8:00 Wrap up and mingle
Ticket Price: $15
Wine Expo Tasting Room
2933 Santa Monica Blvd; Santa Monica, CA 90404
THANK YOU TO EVERYONE WHO JOINED US FOR THIS AMAZING EVENT. WE LOOK FORWARD TO SEEING YOU AT FUTURE WORKSHOPS!
March Speakers: 
Birgitta Kastenbaum is an Aging and Transition Guide who is passionate about changing our experiences around aging, illness, and end of life.  She supports, educates, and empowers individuals and families as they navigate challenging times. She serves clients in the Los Angeles area and via Skype around the country.  Birgitta is a speaker, workshop facilitator, and Co-chairs the Mar Vista community council's Aging in Place Committee.  
On unfamiliar roads, we can all use a guide.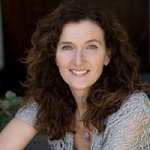 Nancy Spear has built on a lifetime of experience in customer service and technology as she founded Nancy's Tech Help for Older Adults in 2014.  Expecting to focus on assisting her clients in the use of technology, she's found that the work is so much more than that. From sharing photos with grandchildren to rekindling college relationships from years past, Nancy patiently guides her clients through the discovery process until they are comfortable operating on their own. Through technology, she is connecting her clients to the rest of the world.